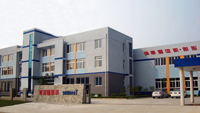 As specialized fiber optic transceivers manufacturer, GBIC WORLD is located in Thailand. The company was founded in 2012,  at first we mainly made cable assemblies, later we expanded our business to various kinds of fiber optic transceivers, our transceiver products types include SFP,GBIC,BIDI SFP/GBIC,10Gb/s XFP,10Gb/s X2,10Gb/s Xenpak,SFP+,SGMII SFP,DWDM/CWDM SFP,DWDM XFP, copper SFP/GBIC,etc.
We devote to the research and production, sales of high quality fiber optic components and fiber optic transceivers, our products are widely used in telecommunications, data networks and FTTH applications. We not only provide standard fiber optic transceivers, but we also provide 10G fiber transceivers, 40G and higher rate optical fiber transceiver modules.
We are ISO 9001:2000 certified manufacturer of fiber optic cable assemblies and the fiber optic transceivers. Our products are made and tested strictly according to IEC, Bellcore and Telcordia standards; we have a name among the customers from all over the world for our quality fiber optic transceiver products. Thank you for visiting with our website, we sincerely hope to have the opportunity to cooperate with you.